Experience our new innovative and entertaining Lab Gate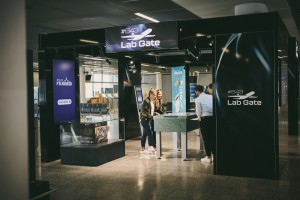 Passengers departing from Gate B43 in Terminal 1 can experience the Lab Gate, a 50 sqm experience area jointly selected by Fraport AG and Lufthansa and operated by FraAlliance GmbH.
The main idea of the Lab Gate, which can be considered an innovative testing environment with laboratory character, is to rapidly try various use cases for a limited time period. The overall goal is to enhance the passenger satisfaction and passenger experience by increasing the quality of stay. Furthermore, passengers are incentivized to shop in the surrounding stores and better use their dwell time. Finally, all tested use cases pursue the goal to gain insights on user behavior through data collection and to receive feedback on new experiences, services, & products.
The first two projects were successfully launched in mid-January 2023.
As part of the FRAwards #B43 campaign using a gamification approach, passengers are invited to pass the time with mini-games. After registering on the platform, they gain points for playing these games. The points gained can be exchanged for discount coupons, redeemable at participating partners such as the Duty Free online platform, Compensaid or the Lufthansa Worldshop and the CAPI Electronic Store located in Terminal 1. Passengers can play the games either stationary at an information kiosk or via their own mobile device.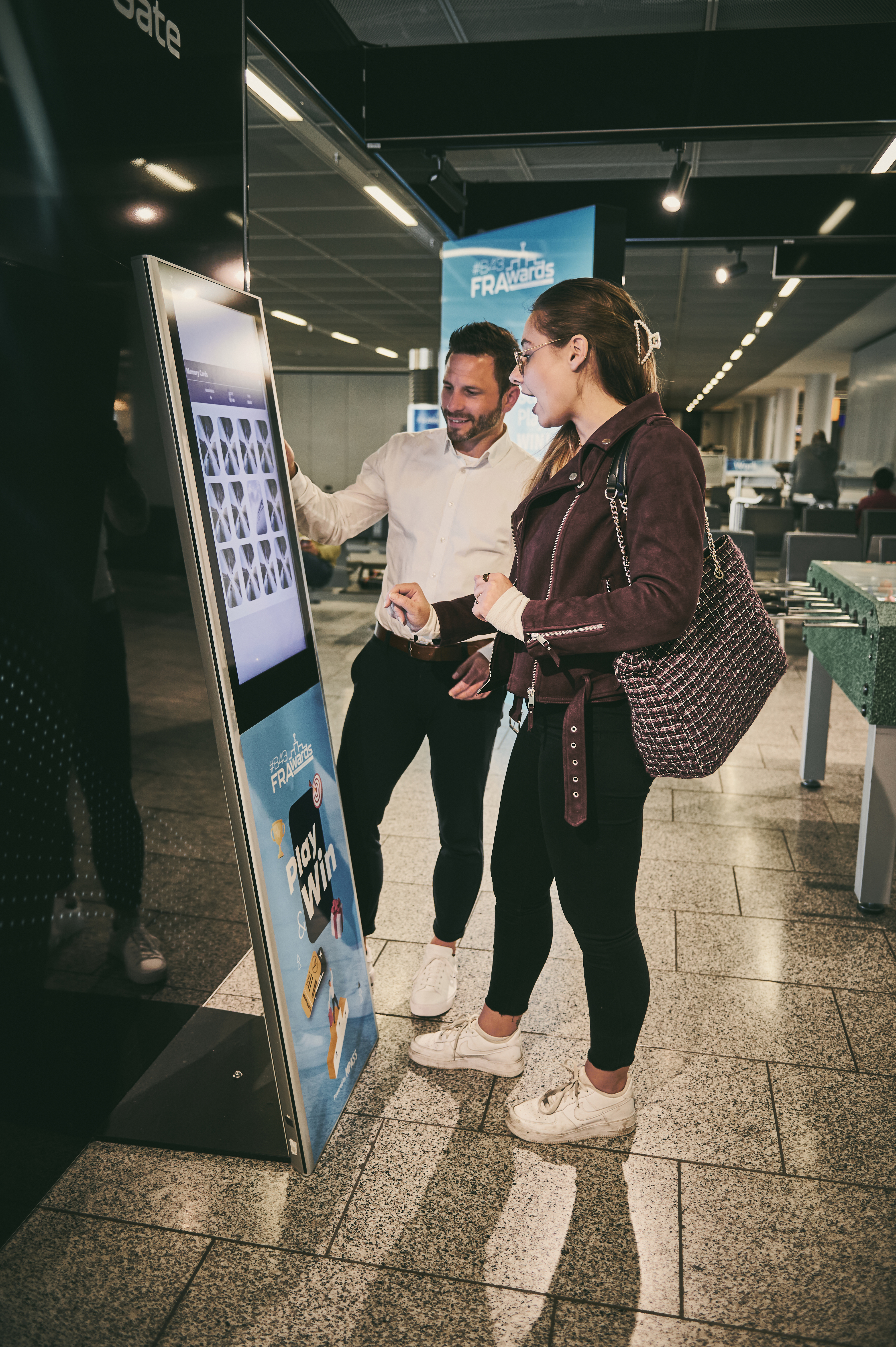 Besides providing a pleasant opportunity to pass time combined with the opportunity of winning attractive prizes and coupons, the Lab Gate is also used to test new technologies for passenger flow and behavior measurement. In parallel to the gamification case, the LiDar (Light imaging, Detection and Ranging) solution, a method similar to the radar technology, is being tested. This a GDPR compliant method for determining ranges by targeting an object (not able to detects subjects) or a surface with a laser and measuring the time for the reflected light to return to the receiver. The Laser is not harmful. Using defined KPIs and dashboards, it is possible to evaluate
how many potential Lab Gate visitors are moving through the areas within and around the Lab Gate
how many of them stop in front of the Lab Gate and,
how many passengers spend time in the Lab Gate (where and how long)
These insights are used to further develop the Lab Gate and thus into the continuous improvement of the passenger experience.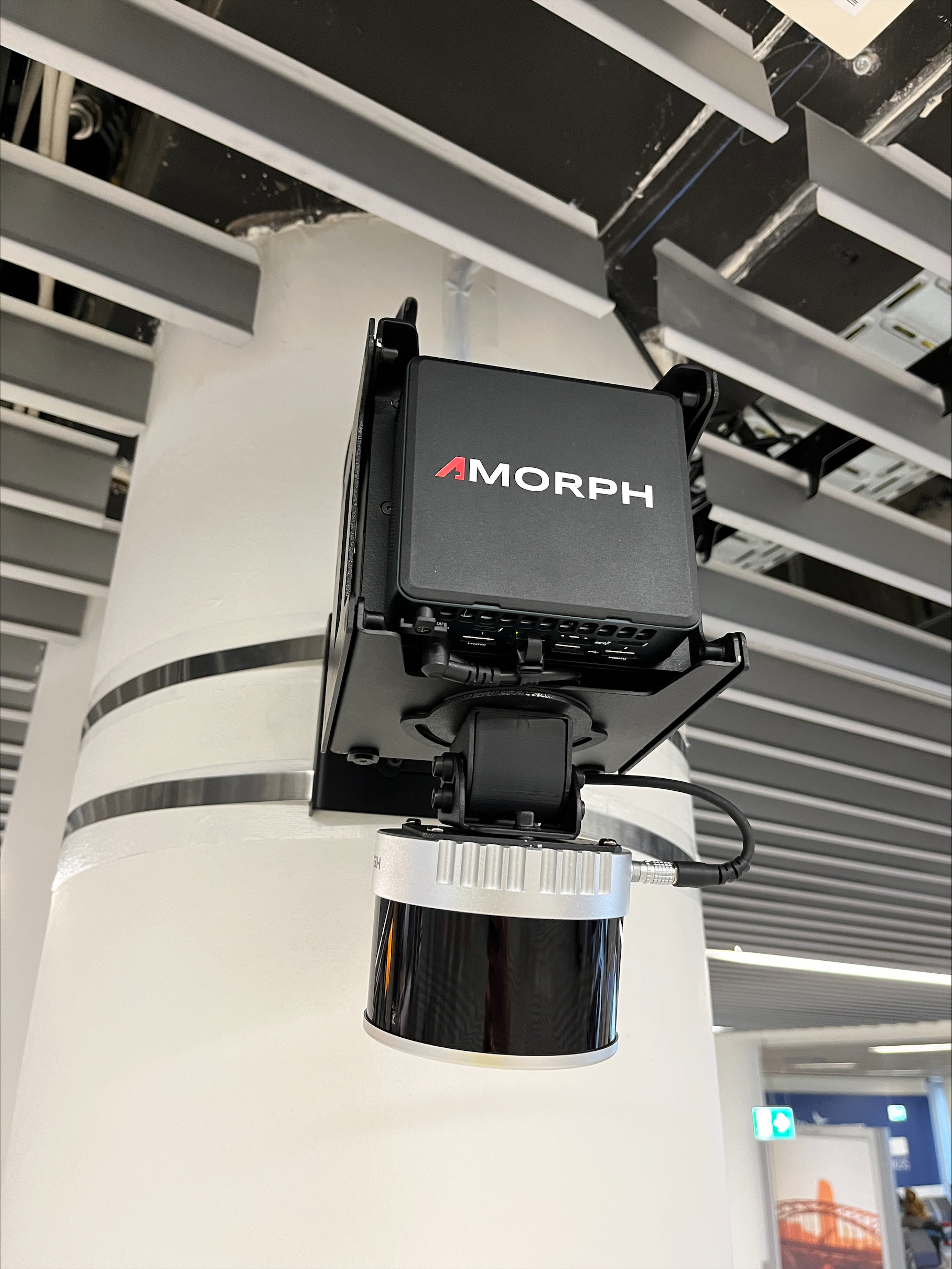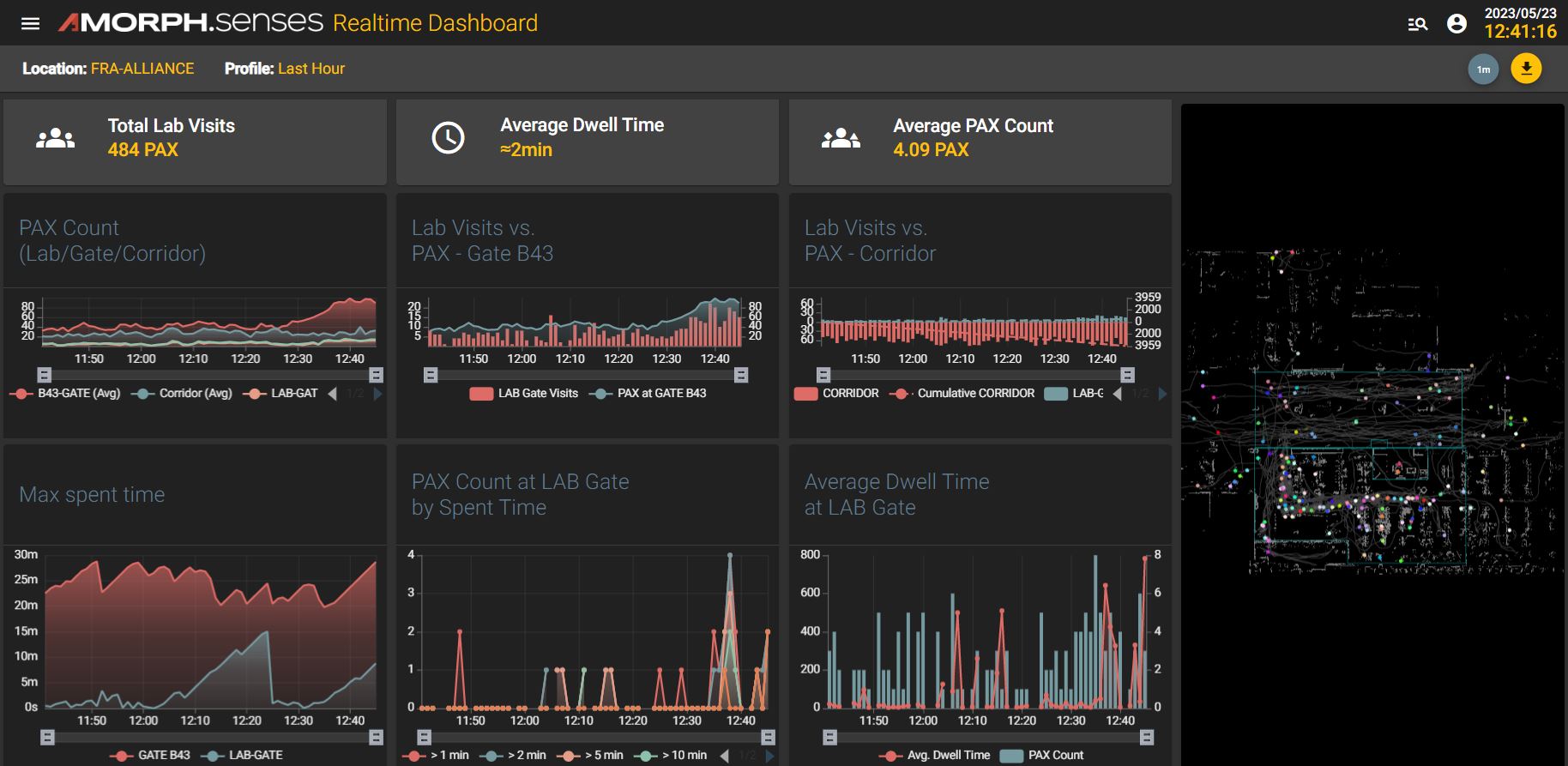 The pipeline of ideas for the Lab Gate is continuously being filled jointly by FraAlliance, Fraport and Lufthansa. If you ever wanted to experience a real Formel 1 feeling in a Racing Simulator or to test a vending machine combining the digital and analog worlds, where you can play games and win amazing prices, visit the Lab Gate.
For further information on this project, please contact info@fraalliance.de.