New waiting time insights for LH passengers and staff at Frankfurt airport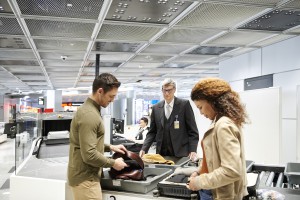 Great news for Lufthansa passengers: Since the start of the summer holidays 2022, passengers on Lufthansa flights departing from Frankfurt Airport have been able to view the real time waiting times at security screening checkpoints in the Lufthansa App.
This new digital feature is the result of a data exchange project managed by FraAlliance in close cooperation with Fraport's Aviation and IT department as well as Lufthansa's Digital Travel Experience department.
Real time waiting times at checkpoints along the passenger journey allow passengers to better prepare and plan their way through the airport, relieve stress and moreover enjoy the full choice of services and offers after passing the security checkpoint.
The data exchange project (for the first time ever) also allows Lufthansa Station Operations full insight into the actual situation at security screening points in Terminal 1 areas relevant to Lufthansa passengers. 
The real time capture of passenger volumes and automated queue detection is based on Fraport's Passenger Flow Management System consisting of a network of sensors deployed in the ceiling above the lining and checkpoint areas.  
In combination with other data sources, a complete analysis e.g. of actual and predicted number of passengers, status of lane assignments and waiting times, is provided and visualized for Lufthansa in a dashboard developed by FraAlliance.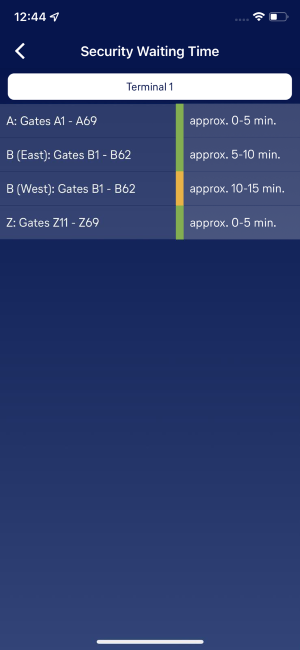 The waiting time feature is now available in the Lufthansa App (Android/IOS).
For further information on this project, please contact IT@fraalliance.de.