The Joint Hub FRA Masterplan – a strategy to transforming FRA to Europe's leading hub airport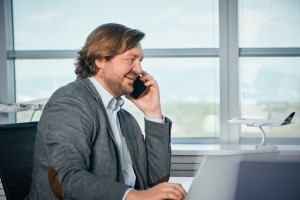 Launched in 2022, Lufthansa and Fraport agreed on creating a program alongside 6 action fields to identify joint projects necessary to develop the leading hub airport in Europe.
The cooperation board – consisting of key top management of Lufthansa and Fraport – defines the strategic direction, prioritizes projects, and makes a commitment to achieving the ambitious goals of the Master Plan for a Joint Hub at FRA.
FraAlliance is responsible for managing the program. Together with Lufthansa and Fraport, it defines and tracks major projects and helps define KPIs in each action area for taking the hub's performance to the next level.
Six key focus areas have been defined and experts from both companies work on joint projects that drive the change needed to create a more modern, efficient, and convenient hub experience for passengers:
Quality – improving traveler satisfaction at all touchpoints along the passenger journey
Infrastructure – a modern and evolving infrastructure is key to run a successful hub
Retail – attractive offers and intelligent use of marketing potentials to drive revenues
Operations – efficient, state-of-the-art processes for local and transferring passengers
Intermodality – set a global benchmark in terms of offerings and processes
Sustainability – jointly decarbonize ground operations and contribute to all ESG goals
Target picture workshops in each of the action fields assist with formulating a vision, setting the right KPIs to measure progress, and identifying joint projects to reach the goals.
Examples of projects we are currently running as part of the Joint Hub FRA Masterplan are:
Quality:

Service Excellence – create a joint service culture along all passenger touchpoints, beyond the silos of each individual company.

Intermodality:

AiRail Info Offer – improve wayfinding, communication, and information offer at the AiRail Terminal where AiRail passengers can check-in for their flight or claim their luggage before boarding the train.

Operations:

Back to the 80s – a punctuality project to improve processes in operations to improve punctuality to >80% short-term and >85% long-term.

Sustainability:

Single Engine Taxi – reducing emissions by turning off one engine during taxiing.

Infrastrucutre:

Check-In kiosk rollover – new, state-of-the-art and Biometrics-ready check-in kiosks are being rolled out in Terminal 1.
For further information on this topic, please contact info@fraalliance.de.